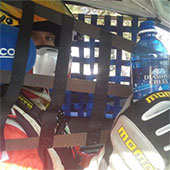 Johan Schwartz-Guinness World Records Title for Drifting
With back to back races, recovery time is crucial. @DiamondCreekH2O... Best natural energy drink! https://www.youtube.com/watch?v=9qRqfWJ6ONU&feature=share
Schwartz Racing

I absolutely LOVE Diamond Creek water! I drink it between every pit stop. This water, by far, keeps me more hydrated than any other water I have ever drank. It really keeps me going. Thank you guys so much for supplying this product! Keep up the good work.–TriStar Motorsports Pit Crew Rod Cox
Rod Cox
Nascar Pit Crew

I have never been a big water drinker, that is until I was introduced to Diamond Creek.
The taste of water is important as well as the many benefits.
With my race car reaching extreme temperatures, staying hydrated is a must!
I have struggled in the past with drinking just water alone to achieve this, Diamond Creek makes it easy.
I find myself feeling better not only after races but the next day as well.
I cannot stress how important that is for me as a professional race car driver to be able to recover quickly
and look forward to the next race. My family is on board as well and are also enjoying the smooth taste
and benefits from Diamond Creek. We cannot thank you enough!
JJ Yeley
NASCAR Driver
Nascar Driver JJ Yeley

When you spend over 5 hours a weekend in a hot race car for 36 weekends a year, staying hydrated is critical.  Diamond Creek Water is a crucial part of my pre-race preparation routine of working-out, conditioning and hydrating each week. Its components provide key benefits that maximize my endurance and performance on and off the track. –  Nascar Driver Cole Whitt
Cole Whitt
Nascar Driver

I've been drinking Diamond Creek water since the beginning of the year, and I saw immediate results.  It not only helps with hydration, but helps reduce lactic acid and decreases soreness.  I had ankle surgery in late May, and Diamond Creek helped keep my inflammation down and helped me get back to 100%!! I recommend it to everybody!
Carolina Panthers Brenton Bersin
Carolina Panthers-Wide Receiver

I've heard athletes say they feel "stronger," "more athletic" or "lighter on their feet" when they drink Ionized water. I wasn't so sure. But Diamond Creek Water I really do feel great and lighter.
-Shaq Thompson
#54 Linebacker, Carolina Panthers

I never thought I would be a water snob. Since becoming a Burn Boot Camp owner and committing my life to fitness and good health, I am very aware of what I eat or drink. The first time I drank Diamond Creek water I knew I was hooked. The thing that got me right away was how smooth it was and that it actually had a slight taste which I really enjoy. Not to mention the health benefits and the minerals that you are feeding  to your body. Not only am I hooked on it but my children ask for "the blue bottle water" over anything else! How awesome it that!
– Melissa Price
Burn Bootcamp
Owner/Head Trainer

As an endurance athlete with Lupus, I'm always trying to find products that will help my performance and keep me healthy during my training and races.  Diamond Creek High Alkaline Water is amazing.  I've been drinking the water consistently for 2 months.  Since drinking the water, I have noticed increased hydration, lower inflammation, quicker recovery and better overall performance.  The water is everything it says that it is.  As a person with several autoimmune diseases, this water is now a permanent part of my everyday supplement plan.  It makes me feel healthier, stronger and capable of battling my chronic disease symptoms.  Thank you Diamond Creek Water for changing my life!
– Joella Baker
Team USA Member Long Course Triathlon
USA Triathlon Certified Coach and Race Director

As a bodybuilder and a IFBB Bikini Pro competitor, I have to drink a lot of water to keep my muscles hydrated and also to replenished the fluids lost during my training.  Diamond Creek water does just that and it also flushes out the lactic acid built up from heavy weight lifting.  After switching to Diamond Creek water, I noticed a quicker recovery rate and I am able to hit the gym sooner with maximize performance and endurance.  This amazing water took my physique to another level.  
 Kayla Le 
IFBB Bikini Pro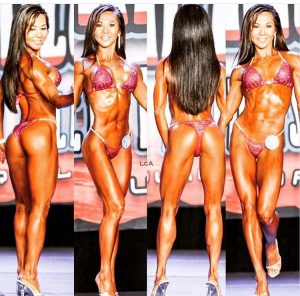 Kayla Le – International Federation of Body Building & Fitness Bikini Pro

My daughter was diagnosed with Gastritis (inflammation of the stomach) in October 2015.  Tap water and bottled water made her nauseous so she did what any 19 year old would do, she quit drinking it.  She was hospitalized with dehydration in February of 2016.  A friend recommended trying Diamond Creek water for it's alkalinity.  We tried it and it helped!  Other alkaline waters weren't as effective so I assume there is something more to the story.  There is not a day that I don't have my pantry stocked with Diamond Creek.  Thank you so much for what you are doing!  It's not just for a healthy lifestyle, it saved her life!  A million times, Thank you!
Lisa Northmore
- Lisa Northmore
Mother

Diamond Creek Water is one of the best waters I have ever tasted. The level of quality and details are very important to creating the best high quality water in any product and I feel Diamond Creek has achieved that. I love it and my family loves it as well.
– Kevin Winston II
Personal Executive Chef